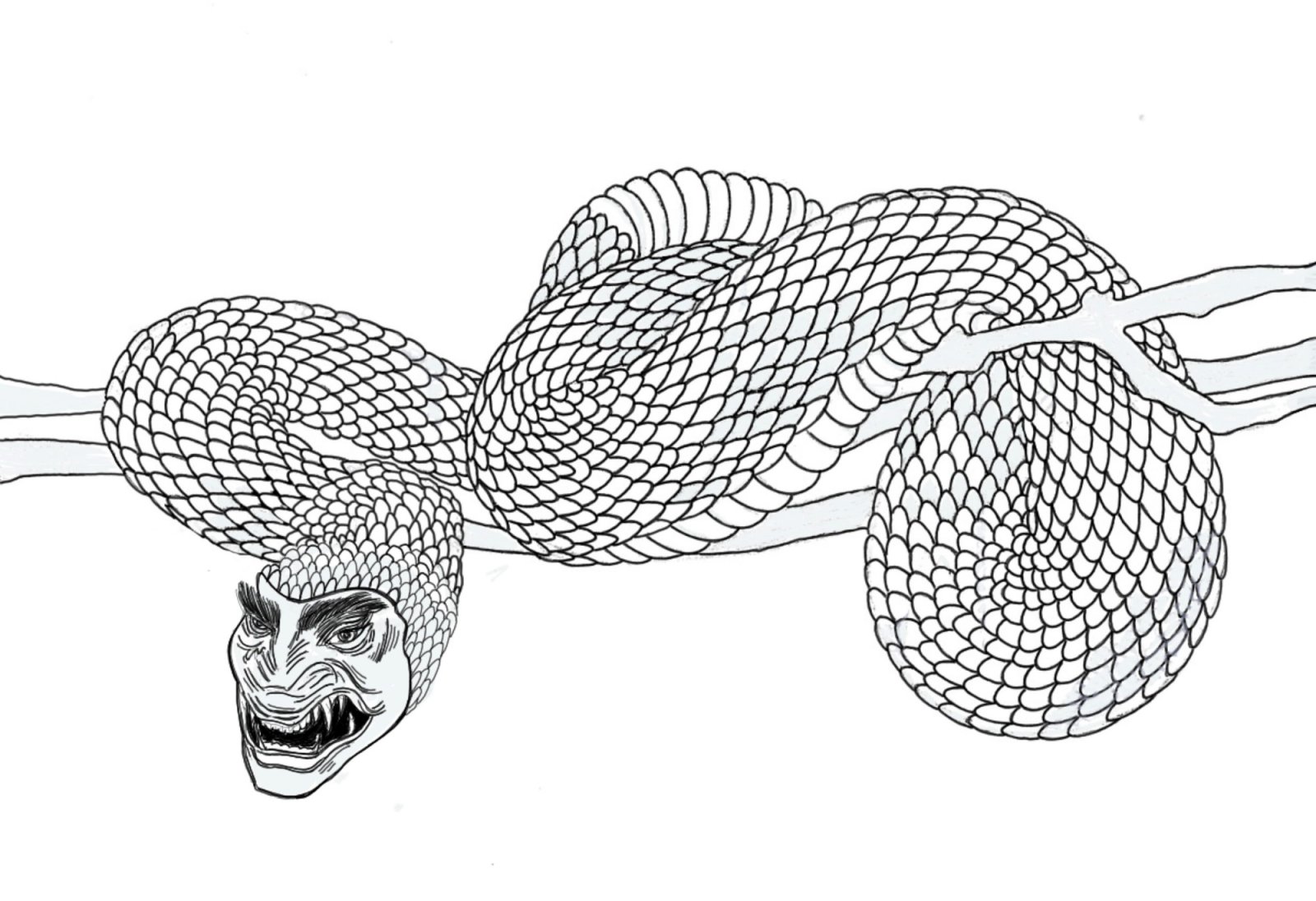 Snake with Human Head Found in Arkansas
---
I don't know whether to envy the snake a surge of interest
in Arkansas Razorbacks football and conservative politics
or ask forgiveness of all the intelligent life in the Universe.
There's a black-and-white photograph and an info-balloon.
Like the ones in comic books, the balloon telling us You Be
the Judge. Unquestionably Johnny Depp or Keith Richards,
a pirate-face moustache-intimation has been Photoshopped
onto a ready-to-strike timber rattlesnake Crotalus horridus.
Ask me which is worse, Snake or Human, and I'll tell you
either is like being the talking snake in the Garden of Eden.
I've never been a snake, that I recall, but you get the picture:
it's chancy to twist and shout in the light. Still, I think I'd
watch references to Arkansas hillbillies. If a hillbilly is as
pissed-off as a rattlesnake, there are reasons. Just saying.
("Snake with Human Head Found in Arkansas" appeared as a

Weekly World News headline)