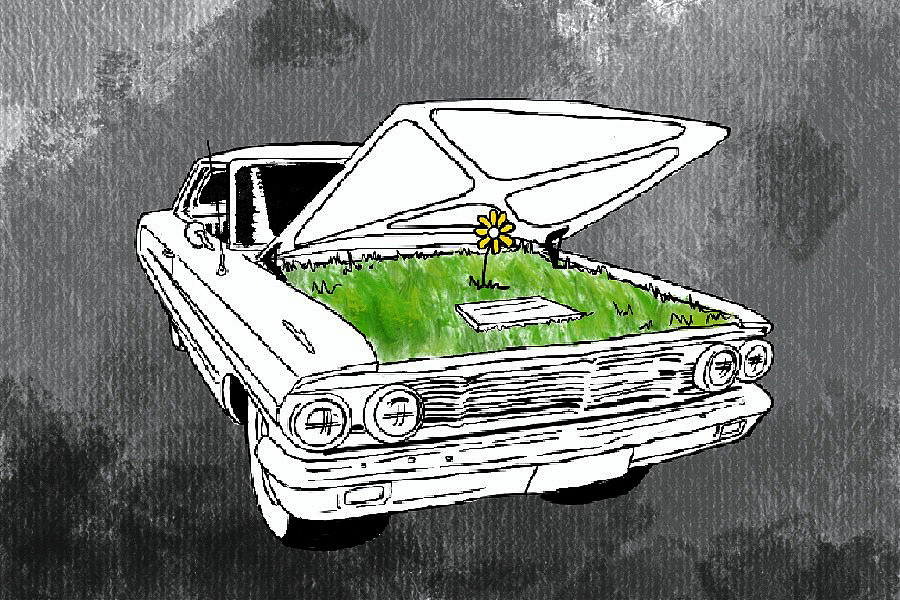 Love as a List of Cars, Trucks & Motorcycles
---
The week before my father died, he wrote down
a list of 38 cars, trucks, and motorcycles he owned,
in rough chronological order by the year of purchase.
He left room in the left-hand margin to number each car
and truck. He didn't number the 1950 Cushman Scooter
or a 1948 Harley 74 or a 1968 Harley 74—not at first—
and he included my mother's '64 Ford Galaxie. Which
I called him out on, given the car was never titled to him.
In due course, some love will claim more than it should.
Tomorrow is Father's Day, and he's been dead ten years.
My sister Suzanne will visit a gravesite. She'll change out
the flowers on the ground-level bronze marker he shares
with my mother. She'll send me a picture, knowing he
could be a prick to me, his one legitimate son, especially
after the weight of something he had said to me sank in.
He didn't apologize. Never heard it. Not to God or man.
One of those whose carcass slouched toward Bethlehem
with American insouciance tosses an oversize Fuck You
at how difficult it is to be worthy of the caring of anyone.
Who may feel that way, his or her list of botched couplings
filling all the available space on both sides of the paper. But
if you're wondering, I come down on the side of loving him,
bastard that he could be, no fan of occupying the same space
with me for longer than necessary. I confess to having the list
laminated. I carry it in my wallet—his handwritten, black-ink
memento whose intention was to give me something to go by
when inventorying the gypsy contents of his garage of a life.