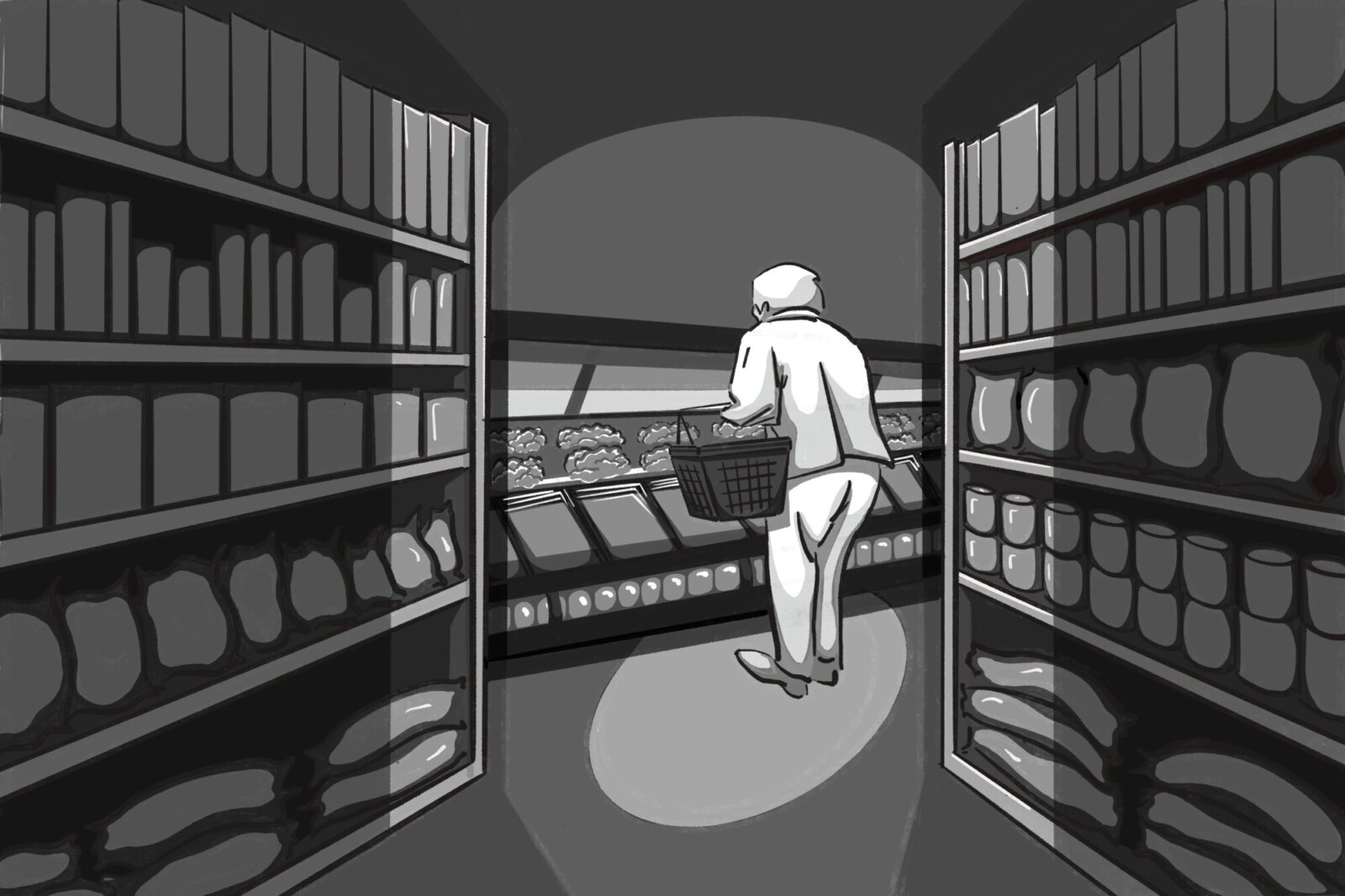 ---
In Linds Sanders' flash fiction, a chance meeting with a former relative uncovers vulnerabilities and a new understanding of family.
---
Linds Sanders (she/her) is a multidisciplinary artist in graduate school to learn where Clinical Mental Health Counseling and art intersect. Her poetry burrows in publications like Plainsongs, decomp, and Scapegoat Review. Her artwork darts in and out of art galleries as well as national/international publications. At the end of the day all her work comes home to rest at LindsSanders.com and IG @resounding_bell.
Marina Hartzell Gallegos is a Brooklyn based Artist and Illustrator. Spending her formative years in New Mexico, she then went to Washington University in St Louis and received a BFA from the Sam Fox School. There she created the award-winning stop-motion short film "Alvin and the Chip-Monks," which spurred her love for stop motion. Post-graduation, she settled in Brooklyn, New York where she began working at Bednark as a Project Coordinator where she managed projects and created relationships with companies such as Nike, Skims, Louis Vuitton and Ralph Lauren. When she's not working, she is creating art, patterns and comics based on her life and the world around her. Most of her work are colorful cartoons which contrast with the depth of her subject matter.
---
---
Suggested Reading
Collect Publications & Support Creators
Support creators writing about important causes by collecting and reading digital first editions of their work. Our marketplace is updated weekly with newly published works.