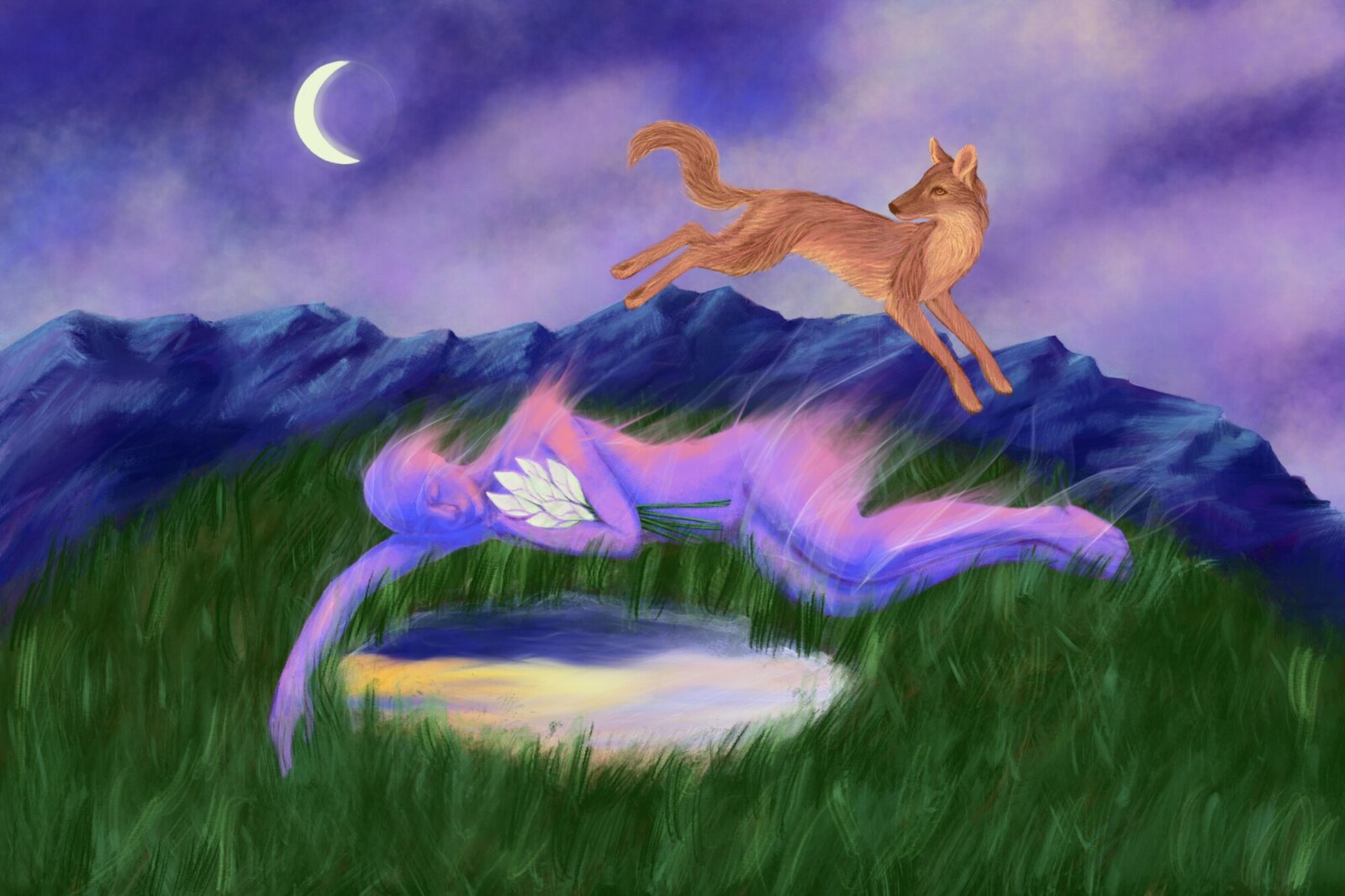 ---
Am I gone now?
I asked you to tell me and say it was so
Did I remember who I was?
I had somehow remembered where I'd been 
And what was to be made of the Coyote on the peak of the mountain?
The one that longed for remoteness 
In the face of the hunt which was to come
Did the lilies tell me how to stay afloat?
They swim against the current of my body
And fill my lungs with water
Where was I to go?
Moving through the sand 
Shaken by the idleness of crabgrass
Before I thought of you as my own, did I meet you?
Was it you I saw on the lake again, wandering? 
Somewhere I have gathered a pile of land from where I've lived 
And stored it for you to find