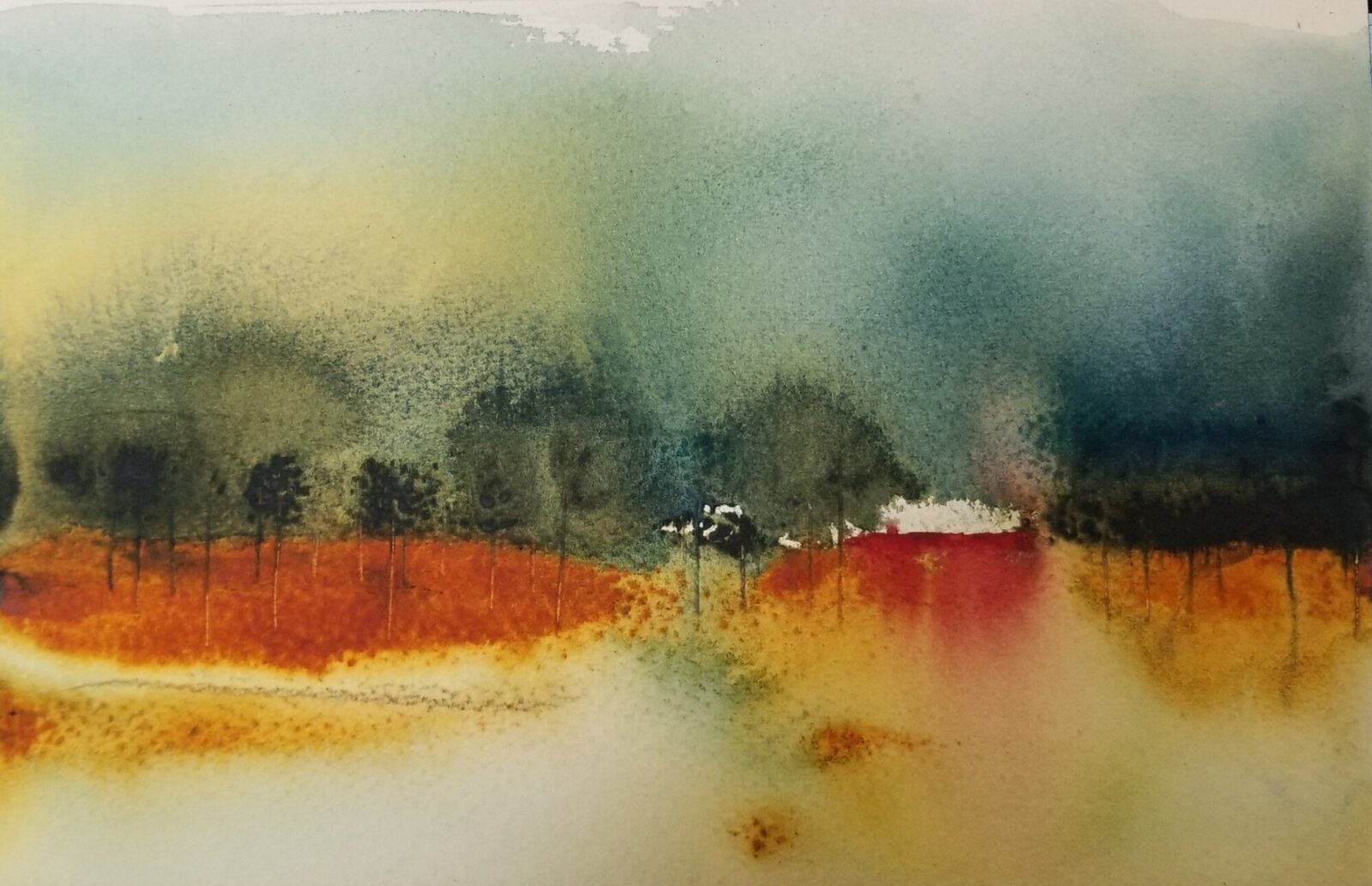 ---
Her dress, once green with hope, now pale as roadside milkweed, was washed daily, worn daily to threadbare.  She and Don had no money, he said. 
"Trying hard, babe. Get up, drive them 60 miles to the oilfields southwest of Houston, my truck chugging on fumes, carburetor dang near corroded on sea salt, work on the rigs under 100-degree heat, sweat dripping down my back like cottonmouth venom, and for what? To drive back to you? For what?"

She lived in his Baytown rental, one room, hotplate, toaster, bed sprung from his weight, stained from his stain, and looked north out the flyspeck window screen, north toward what might be, could be.

She wondered if he'd get an oil strike, wondered if he'd come back flush, though he never had, wondered if he'd come back at all.  Hoping he wouldn't.

She'd left Amarillo for the sun, heading south, away from the plain's wind and snow. 
"Hey, girl," her friend Sarah had said. "Give it a chance, Hon.  What you got to lose?  Stuck here, cleaning people's houses, hiding their dirt so they think better of themselves?  Go on.  Make a life for yourself."  
So she did.  Left one cold home, ending up in another. 

The radio next door to his Baytown rental was on, set to a country/western station, day and night, always playing too loud, accompanied by the clink of beer bottles and an occasional "damn you!" or "hot enough for you?" or sobs.  She could hear "Stand by Your Man" through the walls.  Same old mewling her mom had cried to.  Generations repeating.
"Enough," she said, rooting through the room, looking for a grocery store paper sack for her makeup and empty wallet.  She gave the room one final glance, saw in the window's reflection a glimpse of the red welt beneath her left eye, stepped to the door, and flung it open, her eye cried red, as red as the glass garnet promise ring he'd given her, the one he called a ruby jewel.